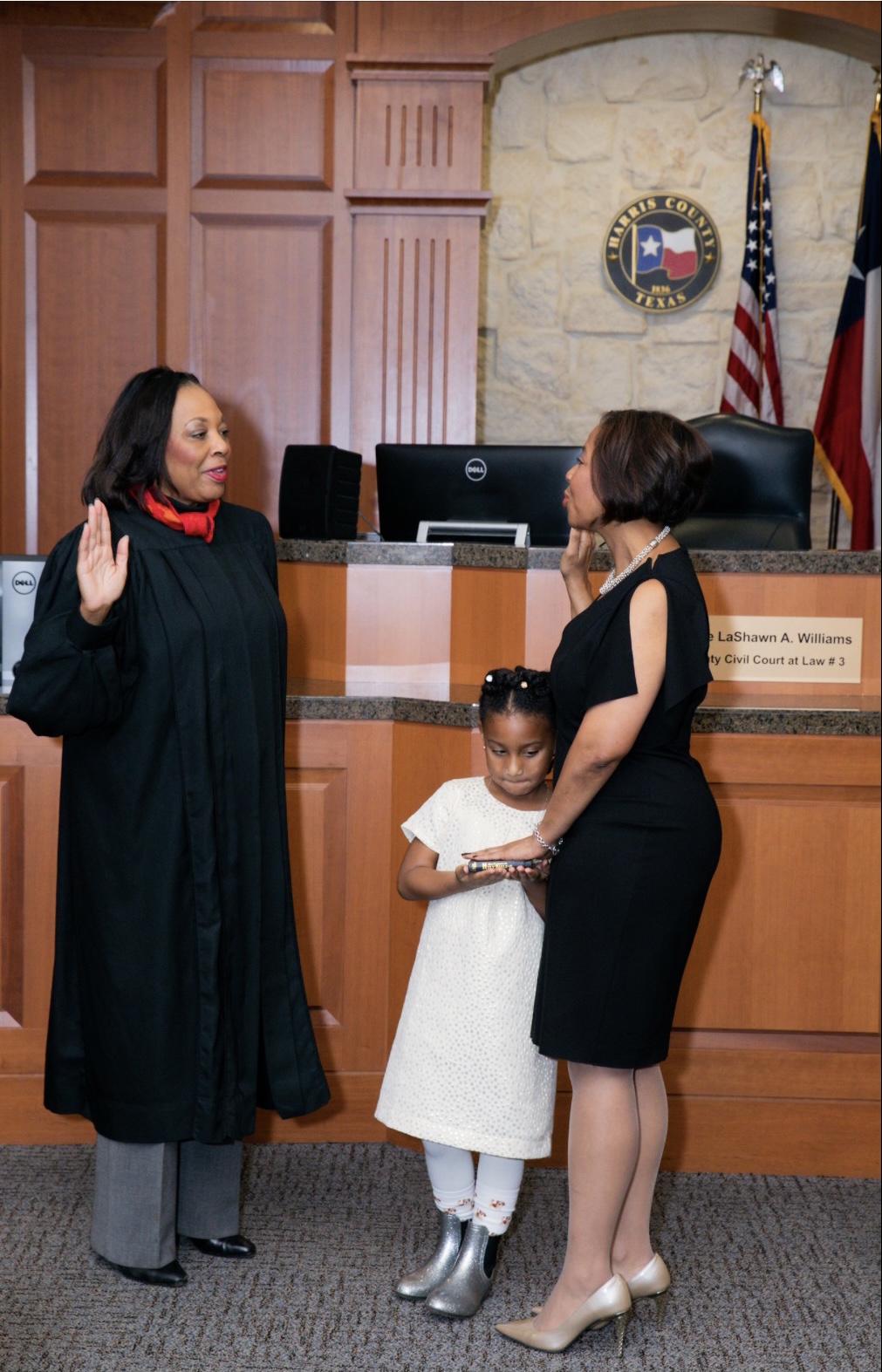 About Judge LaShawn A. Williams
Judge LaShawn A. Williams was born in Conroe, Texas and is the proud daughter of a decorated Army Vietnam Veteran. As the child of an Army soldier, Judge Williams traveled the world as her dad served this great nation. When it was time to come home, Judge Williams established her roots in Houston, Texas.

Judge Williams is a founder and former managing partner of Baldwin Williams & Associates, PLLC, which was a general practice small law firm. She graduated from Thurgood Marshall School of Law at Texas Southern University in May 1995 and is licensed to practice law in Texas and Tennessee. Judge Williams' career includes being in-house counsel for a national Fortune 500 company, counsel for several non-profit organizations, counsel to governmental entities, a criminal prosecutor and criminal defense attorney. She has practiced extensively in state, federal and appellate courts. She also holds the honor of being the former owner of a woman-owned construction management company and law firm that both received W/SBE minority certifications.

Judge Williams decided to run for judge in 2017 because she recognized the need for Harris County judges who appreciate what is at stake for the average citizen, families, small businesses and communities in this very diverse county. Harris County, being the third most populated county in the country, needed judges that would interpret and uphold the law honorably, and do so with professionalism and the utmost respect for all who appear in court. Judge Williams approaches the bench intentionally with a spirit of servitude, patience, open-mindedness, kindness, respect for the rule of law, integrity, and honor because she considers serving as a judge a calling in her life. Every day she looks forward to exercising these qualities in service to the extraordinary families, communities, and businesses of this great county of Texas!